QUILTS
Quilts made on spec are all King SIze, with up-and-over pillow-tuck; approximately 104-106" square.
"Field" squares are hand woven 100% bamboo.
Sashing, skirts, back and binding are cotton flannel. The foot and side skirts drape about 14-16". Batting is cotton.
The design imperative is, frankly, Precisionist, from weaving to assembly to finishing. The crisp angularity and (sometimes) intense juxtaposition of color and value are as intentional as the spot-on cutting and sewing.
The style, of course, is very much at home in a high-rise contemporary setting; surprisingly, the geometric approach also plays well with mountain cabin cozy-chic. Imagine.
Price is $5500 for King Size, $4500 for Queen.
Custom orders are invited. Same prices. After a period of reciprocal design consultation, allow one month for creation.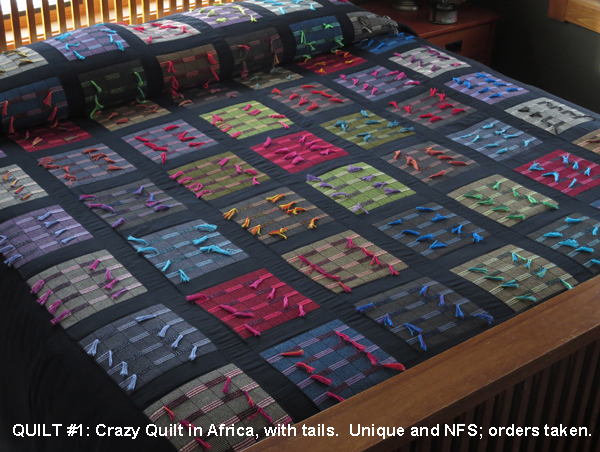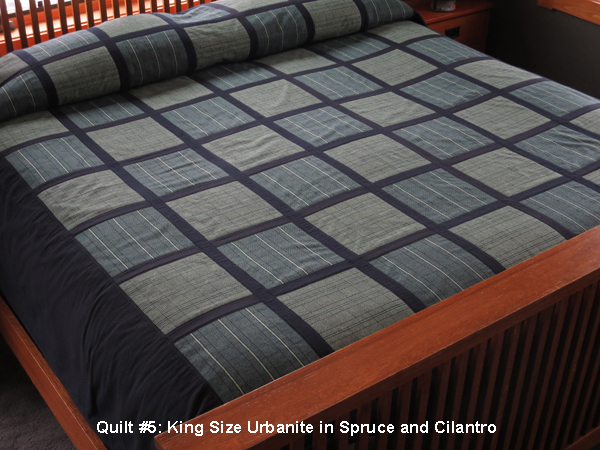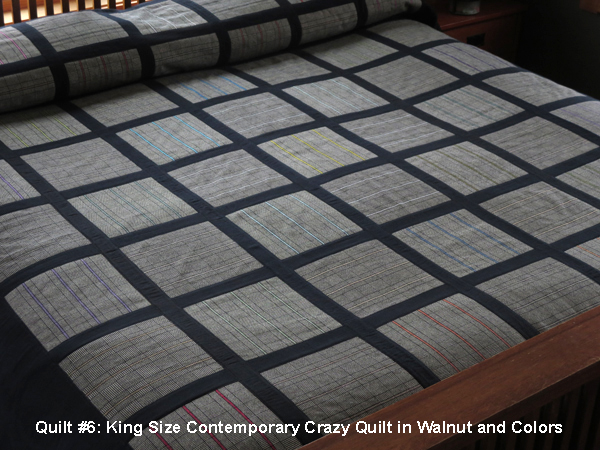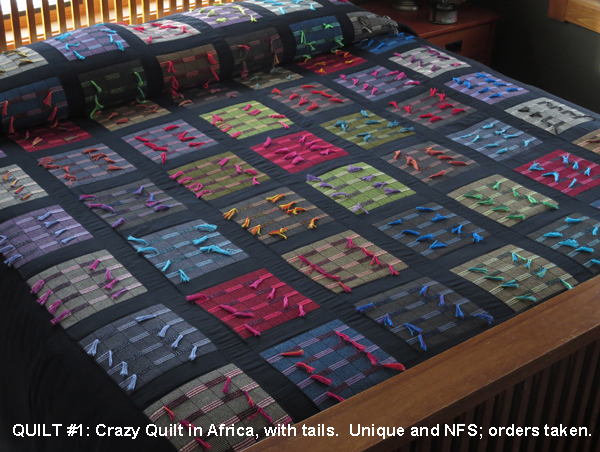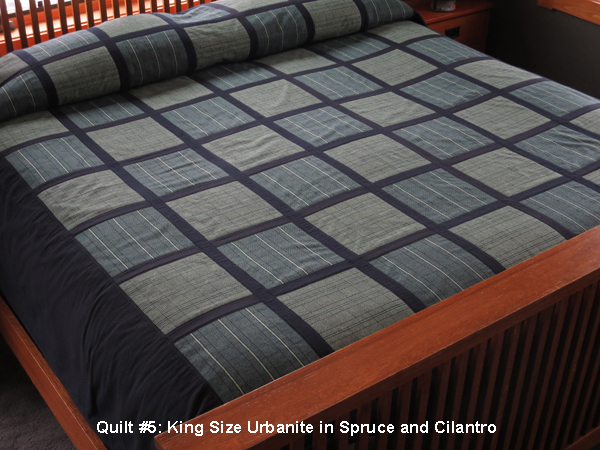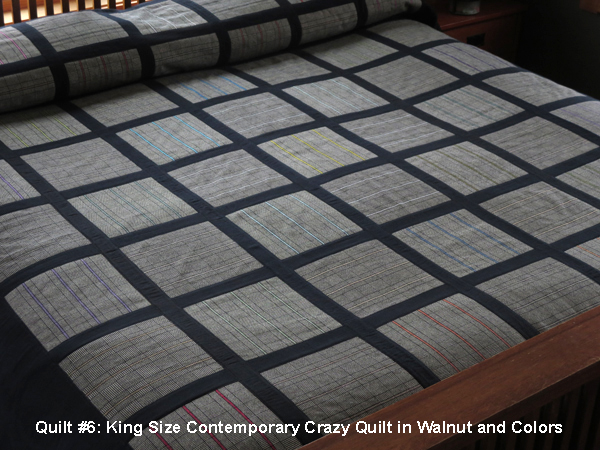 Payment Options:
Yes: the quilts are expensive. It's not just a factor of the design- and fabrication time, the focused attention and materials involved; the price has also to do with exclusivity, the only-one-on-Earth uniqueness of your quilt in your home.
It has happened that a client has walked right up to us and either bought or commissioned a quilt, just like that! Bless them!
On the other hand, we are happy to work directly with you to arrange a time-payment plan. If you are interested, we are just a click away.